Note: If you have trouble viewing this e-mail, please let us know. Thanks!

Hello.
We've got just one more event for you this year -- something a bit more chill than our past outings... We're back at Ruta Maya with Canadian Tim Hecker and local openers. So come by and have a beer or a cup of coffee and enjoy the cool night with us!

Join us for another night of electronic music and friends...
Friday, December 10th, 10pm - 2am
3601 S. Congress at Penn Field
$8
With:
Tim Hecker
(Alien8, Mille Plateaux, Ottawa, Canada)
Since his debut as Jetone in 2000, Tim Hecker has made a name for himself (using his own name) by releasing a series of richly textured and critically acclaimed ambient records. Pitchfork Media describes his sound as "crackly digital static, mournful swoons of drone, and rumbling bottom..." Mirages — his most recent collection of dramatic soundscapes — was released this year on Montreal-based Alien8 Recordings. Tim will perform a live set at ON06.
Also Playing:
Numbers on the Mast
(Moron Labs, Austin TX)
Local trio Numbers on the Mast (website/interview) produce an energetic flavor of psychedelic ambient, with shifting textures of electronic sound.
The Clearing Stages
(Frescher-Southern, Austin TX)
The Clearing Stages creates organic, atmospheric soundscapes in strange sonic territories.
Thanks for your attention. Hope to see you there!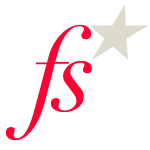 If you would like to be removed from this list, please contact Josh.