Note: If you have trouble viewing this e-mail, please let us know. Thanks!

Hello.
We have two events this weekend! (Just want to avoid any possible confusion.) Yes, it's true. Saturday we will have our full-on Oscillate Night 5 with Machine Drum and Eustachian. But Friday, the day before, we will have a locals-only Oscillate Night. Details below. So come and check out one or both events and enjoy... Also: We have an interview with Machine Drum available, if you'd like to read more about what he's all about. Thanks!

Join us for another warm night of electronic music and friends...
Friday, October 15th, 10pm - 2am
3601 S. Congress at Penn Field
$5
With:
Proem
(Merck Records, Austin TX)
Austinite Proem, aka Richard Bailey, has been releasing lush, melodic, and atmospheric IDM on the Merck record label for years. If you haven't had a chance to check out a live performance, you've been missing out. (Website)
DXM
(Frescher-Southern, Mars)
DXM has been a regular performer on the Austin scene for several years. His sound features deft, complex beats underneath lush synth melodies. Igloomag.com wrote of a previous live performance: "DXM's sound has a pleasant 80's European electronica influence. Watery, shimmering melodies feel bright and hopeful like drinking a cup of strong tea with lemon, light but forceful."
Also Playing:
The White Light Society
(Kanaka House, Austin TX)
Dillitex
(Austin TX)
DJ Navi_Cat
(Artificial Music Machine, Austin TX)
Thanks for your attention. Hope to see you there!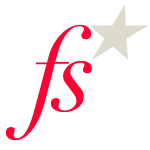 If you would like to be removed from this list, please contact Josh.