Note: If you have trouble viewing this e-mail, please let us know. Thanks!

Hello.
Oscillate Night 4 with Cylob was a huge success! Check out the photos at the Frescher-Southern website, if you'd like. So. This month we're trying out a new location for Oscillate Night 5: Ruta Maya down in south Austin at Penn Field. Machine Drum from Florida will be back in town along with Eustachian. Good stuff.

Join us for another warm night of electronic music and friends...
Saturday, October 16th, 10pm - 2am
3601 S. Congress at Penn Field
$5
With:
Machine Drum
(Merck Records, Orlando FL)
Often compared to Prefuse 73 and Funkstörung, Machine Drum (aka Travis Stewart from hurricane-struck Orlando) has developed his own flavor of IDM/hip-hop fusion. Pitchfork Media gave his debut album Now You Know a 9-out-of-10 rating ("Amazing"), calling the Machine Drum sound "street-smart, book-smart, beat-smart genius that melds caffeinated 8-bit dancefloor rhythms with sordid ghetto melodies and a shadowy sense of urban nostalgia." (Website)
Eustachian
(Upitup Records, Orlando FL)
Glitch/mash-up/IDM artist Eustachian (Machine Drum housemate Tony Welter) blends together sounds from across the board into a unique form of sonic weirdness. He's been touring across the US and Europe and finally makes a landing in Austin! (Website)
Also Playing:
The Dreamtigers
(Artificial Music Machine, Denton TX)
Denton, TX laptop-rock duo The Dreamtigers create chunky, pulsing, beat-full IDM that edges towards the darker end of the palette. The Dreamtigers were formally known as The Aleph (with a lead vocalist) and released their last album on Artificial Music Machine.
Ice Cream Creatures
(Papergoose Records, Austin TX)
Ice Cream Creatures are a dreamy, colorful digital pop trio from Austin, TX that exist in the same general vicinity of Múm and Figurine -- blended with an appreciation for 90s dream pop. They have a new album out on Papergoose Records.
DJ Mr. Fang
(Artificial Music Machine, Austin TX)
DJ Mr. Fang -- Thomas Fang from Austin -- has been spinning darker shades of IDM around Austin for years. A former KVRX DJ, Mr. Fang now co-manages local record label Artificial Music Machine.
Thanks for your attention. Hope to see you there!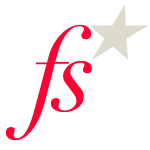 If you would like to be removed from this list, please contact Josh.