Note: If you have trouble viewing this e-mail, please let us know. Thanks!

Hello!
The next Oscillate Night will be our biggest yet -- at a brand-new location and with a packed line-up of artists. If you haven't checked out one of our events, this would be an excellent time to start. And if you've enjoyed what we've offered so far, you won't want to miss this.

Join us for another warm night of electronic music and friends...
Saturday, August 21st, 9pm - 2am
910 West 3rd St.
Note: We've changed locations. The show will be at Gallery Lombardi on 3rd Street, not at the locations previously advertised. Apologies, again, for the confusion and any inconveniences this may cause.
With:
Cylob
(Rephlex, London UK)
Chris Jeffs' cheeky releases as Cylob (website) have numbered among Richard "Aphex Twin" James' Rephlex imprint's most celebrated recent releases. Although focusing more recently on a refined brand of ambient breakbeat and techno, Jeffs' stylistic palette includes crunchy, industrial-leaning techno, and new-school electro-funk.
This will be Cylob's first-ever live performance in Austin.
Girl Talk
Mash-up, hip-hop, IDM performance artist Girl Talk (website) -- Gregg Gillis -- is quickly becoming identified as the poster child of the glitch pop craze. He left his mark on Austin last summer and now he's back with a fresh set and a brand new CD on Illegal Art -- a label that exists to release kick-ass albums that push the buttons of the major-label-copyright-evil infrastructure. Help them out, you anarchist bastard: Check out Girl Talk.
Hearts of Darknesses
(Schematic, Miami FL)
Hearts of Darknesses's (website) epileptic beats are pure placenta future pudding topped off with rancid whipped cream processed aggro vocals and guitar that will touch the Chrome/Renaldo and the Loaf fan in you. This is downloadable shareware punk rock at its finest. Frankie Musarra, AKA Hearts of Darknesses, is one part composer, five parts spaz and a dope emcee to boot.
This will be Hearts of Darknesses' first-ever live performance in Austin.
Also Playing:
DXM
(Frescher-Southern, Austin TX)
DXM (website) has been a regular performer on the Austin scene for several years. His sound features deft, complex beats underneath lush synth melodies. Igloomag.com wrote of a previous live performance: "DXM's sound has a pleasant 80's European electronica influence. Watery, shimmering melodies feel bright and hopeful like drinking a cup of strong tea with lemon, light but forceful."
DJ Thalidomide
(Austin TX)
Thanks for your attention. Hope to see you there!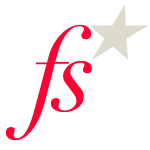 If you would like to be removed from this list, please contact Josh.