Note: If you have trouble viewing this e-mail, please let us know. Thanks!

Hello!
Help us celebrate the last night of our country's 228th year by coming out to Gallery Lombardi for some Oscillate Night grooves... Celebratory goodies will be on hand to help warm the mood in addition to our sonic line-up. And. We also have a new website. So check it out!

Join us for another warm night of electronic music and friends...
Saturday, July 3rd, 9pm - 2am
910 West 3rd St., Austin
$7
With:
Machine Drum
(Merck, Miami FL)
Often compared to Prefuse 73 and Funkstörung, Machine Drum (aka Travis Stewart from Miami) has developed his own flavor of IDM/hip-hop fusion. Pitchfork Media gave his debut album Now You Know a 9-out-of-10 rating ("Amazing"), calling the Machine Drum sound "street-smart, book-smart, beat-smart genius that melds caffeinated 8-bit dancefloor rhythms with sordid ghetto melodies and a shadowy sense of urban nostalgia."
It's been a couple of years since Machine Drum has performed in Austin, so we're very excited to have him join us.
Also Playing:
Dillitex
(Austin TX)
The White Light Society
(Website, Austin TX)
DJs Majora y Minora
(Austin TX)
DJ Homeschool
(Denton TX)
Thanks for your attention. Hope to see you there!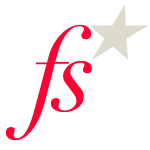 If you would like to be removed from this list, please contact Josh.