Note: If you have trouble viewing this e-mail, please let us know. Thanks!

Hello!
Our show last month with Andreas Tillander was -- despite inclement weather and delayed aircraft -- a great success. We have photos of the event available and Igloomag has posted a positive review. So. We're doing it again! Check it out...

Join us for another warm night of electronic music and friends...
Saturday, May 29th, 9pm - 2am
910 West 3rd St., Austin
$6
With:
Mr. Projectile
Currently hailing from Santa Cruz, California, Matthew Arnold -- aka Mr. Projectile -- produces lush, melodic waves of sound that live on top of crisp, crackling digital beats. For the past several years he has developed his sometimes melancholy, sometimes gently uplifting sound into something quite amazing. His most recent release, the subtly William Orbit-esque Sinking, was released by Miami's Merck Records in February, 2004.
Also Playing:
Proem
Self-Contained Unit
(Red Antenna)
DXM
DJ Pedel
Thanks for your attention. Hope to see you there!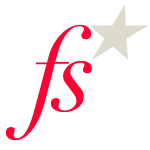 If you would like to be removed from this list, please contact Josh.